Course details
【High school student super deals! 【Surprise × R Hood】 3000 → 2500 yen! 2H Drink All you can eat + 5 items of hood + projector + cake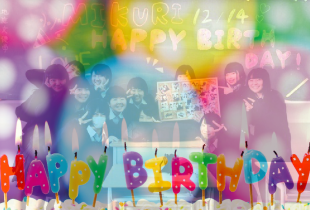 By using a coupon2500 Yen
One hour extension is +1000 yen OK!
All-you-can-drink available

All you can drink soft drinks ☆
Available days for reservation

Monday - Sunday - Public holidays - Holidays
High school student 's surprise use became more ♪ There is surprise plan exclusively for high school newly appearing! High school student as well as 2 hours drink all you can of course + 2500 yen with regular course 5 items attached! Warmly to your wallet ♪ to your wallet ♪
Course menu
◆ Snack
Shrimp tip
◆ Salada
Caesar salad with bacon half-baked egg
◆ Fried
French fries
◆ Meet
Spicy devil chicken
~ A lot of vegetable sauce ~
◆ Rice
Everyone loves taco rice
The surprisingly surprising movie also flows and the venue gorgeously flashes! The smile overflows, our best plan without any mistakes!
-----------------------------------------------------------------------------
【Surprise 7 Great Benefits】
All using coupons for free !!
1. Surprise present for dessert plate with birthday message!
2. Project a protagonist with a large projector ☆
3. Surprised with our birthday movie ☆
4. Birthday goods free lease!
5. Surprise with glass message or blackboard ☆
6. I will stream your favorite music in the store with a surprise ♪
7. Memorial shoot ★ On instagram.Facebook dedicated to the shop! ♪ I can enjoy it even after the party is over ♪
ー ー ー ー ー ー ー ー ー ー ー ー ー ー ー ー ー ー ー ー ー ー ー ー ー ー ー ー ー ー ー ー ー ー ー ー ー ー ー ー ー ー ー ー ー ー ー ー ー ー ー ー ー ー ー ー ー ー ー ー ー ー ー ー ー ー ー ー ー ー ー ー
All-you-can-drink menu
·beer
·draft beer
·Cocktail
· More than 50 kinds
· Shochu
· Potato · wheat · various rice
·whisky
Various
·Soft drink
Various
2019/01/18 update